The Big F*****g Tree and his 0911 book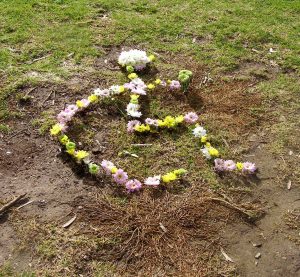 John has an interesting story to tell and is writing his own personal 0911 book. Why 0911? The accident occurred on September 11.
A story of an accident with a tree; dying (a few times); surviving (also a few times); much time in hospital; love and care from his family; pain; operations; going home; rejection; betrayal; self-harm attempt; a wife swap; improving mental and physical health; SA Health and AHPRA; his Faith journey; improving his social life; lots of exercise; travelling; running for parliament; and more.
The website for the book is located here.
The First Chapter
A draft of the first chapter of his 0911 book …
My children, Jasmine and Ben, were participating in a sports day, and I enjoyed supporting them at events like this. The invitation from Cedar College arrived and given it was during the working week I had to take time off work. I was a public servant, and work life was meant to be easy. I notified Robin, my team leader at SA Police, of the request via email. Walking to his desk would be a waste of time, as he would be asleep, with his fingers on the keyboard. If woken up he would be able to continue typing immediately. It was a useful skill to have in the public service. I worked 10 hours Monday through to Thursday and looked forward to the day off on 11 September 2009. It was the eight-year anniversary of the terrorist attacks in New York City.
I walked from my home in Gilles Plains, and passing through Oakden I noticed how fast the wind was gusting. There was a row of pine trees, and the pine cones were falling onto the walkway in large numbers. I avoided getting hit on the head and took an alternative route. At Cedar College, I located my daughter at the long jump event. The sand was blowing into the eyes of participants and supporters, and I started thinking more negatively about the day. First, it was the pine cones and now the sand in my face.
I headed over to my father, Alexander. He always took interest in everything I have done in life, and I was following his example. The sports program indicated that Ben's class was soon to participate in an event named "The Gauntlet". I didn't want to miss it. I lead the way, with my father and son following me. We arrived at the location, and the wind speed increased. A soccer ball, pushed along by the wind, was being chased down by a young student. I moved to pick up the ball, and this was the last thing I would remember. Although I did not see it, a tree fell on my head and back.
P.S.
Regarding "The Big F*****g Tree", the "F' Word is actually "Falling". What were you thinking of? :-). If you would like to talk to John about the book please contact him here.