Cedar College tree accident
It is not what happens to you. It is how you respond, and how others respond. On 11 September 2009, I supported my children, Jasmine and Ben, at their sports day in Northgate. A Cedar College tree fell on me, and I recall little of the next few weeks. My spinal cord was severed at the T3/T4 level (chest). There were many broken and fractured bones, and a bruised heart. The damage to the heart was a major concern, and the specialists thought I might die. Click here to read more about the accident, and the relationship between Cedar College and myself.
I thought it was very unfair that on a day I was supporting my children, a Cedar College tree would fall on me. But bad things happen and there are many people in worse situations than me. I was calm throughout my ordeal, including my time in the Intensive Care Unit and rehabilitation. I attribute that to three things. First, trust and faith in God. Second, the excellent care provided by SA Health. And third, my wife was providing love and support.
I am writing a book about my experiences, and the website is located here.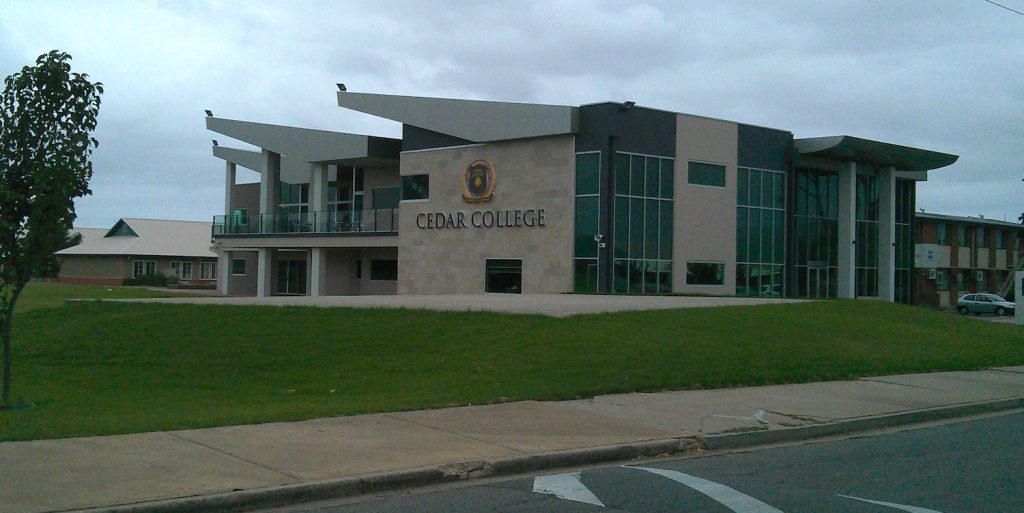 Other people
It is not possible to control the behaviours of other people or organisations. What they do is a reflection of their values and not much to do with you. The impact of the accident had a bigger impact on me than anyone else and I think I handled it well. There were periods of anger when confronted with the values and behaviours of some people. It is unhealthy to keep emotions in and I let them out. But, being angry for too long is damaging to your mental health.
AWOL friends
I will share one example of the behaviours I faced. When tragedy strikes, it is a good indicator of the quality of your friends.  Friends would help by visitations, gifts, phone calls, emails, Facebook messages, prayer, and assistance to my family. There were also friends who went AWOL — absent without leave. One friend, in particular, fit into the AWOL type. Before the accident, we had a history of regular contact. We had spent time going away for holidays with them, usually camping trips. When we were all going to church, we would see them every Sunday, and every 2nd week we would meet up outside of the church. I helped the friend to purchase a few cars, lending him funds at no interest, and he always paid the loans back. We also went to watch our football team play, and once got matching power tattoos on our arms.
After the accident, I only saw him two or three times, and then nothing, and a few years later I made contact with him over Facebook and no reply. I would have expected that someone whom my family had close contact over a few years and whom we had helped in various ways, to try to help my family in our time of need.
The line in the Sand
The accident and the aftermath put a line in the sand. Some people chose the other side. It took me some time to recover from this, but now I am happy and glad I have little contact with them. They were never capable of handling what happened to me and I accept this.
Achievements since the Cedar College tree accident
I thank God for the people who could cope with the new look John. With the help of these people, I have done the following (in no particular order).
Improving my health. Before the accident, I could only swim one lap, and now my lap record is 40 (one kilometre). Immersion therapy with D2D improved my fitness, and now I swim 25 laps underwater. And building up my muscles with my home gym.
Growing my Faith. Mainly due to the influence of people at Rise Church.
Visiting destinations in Australia including Perth, Melbourne, Brisbane and Sydney.
Reading many books, visiting a psychologist regularly, and trying to be positive and happy. It is all about having good mental health.
Being a father to my children.
Advocacy work to help people with a disability.
Designing a new house.
Completing a Certificate in Non-Fiction Writing and Publishing, with Open Colleges.
Continuing to write my memoir.
Starting a blog about life in a wheelchair as a Christian at Wheelchairjohn.com.
Running as a candidate in the 2018 SA election with the Dignity Party.
I am sure I could add to the list, but the point I want to make is simple: it is not what happens to you. It is how you respond.
A checklist
Looking back at problems I faced, the list below is a checklist of how you can prepare for times when bad things happen.
Ensuring your insurances are in place, and you have sufficient cover. e.g. TPD (total & permanent disability), Income protection.
Working on Your Faith.
Developing better relationships with people close to you.
Ensuring your will is up to date, as well as the power of attorney.
Getting the right level of private health insurance.
Getting in front of your loan repayments.
Having an emergency fund.
Being happy.
Don't trust any Cedar College tree !