An introduction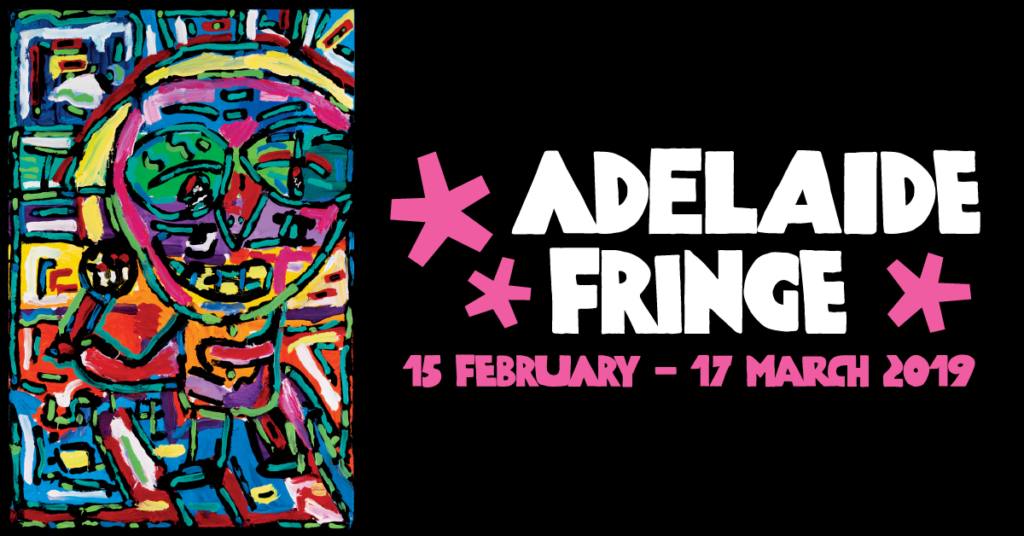 Adelaide Fringe Accessibility is a topic which is important to me, as I use a wheelchair to get around. I first attended the Adelaide Fringe in a wheelchair in 2016. And went to seven events including The Naked Magicians, Neel Kolhatkar and Abbot the musical. In 2017 it was only two events including Graeme of Thrones, and 2018 it was seven events including Jackson vs Jackson, Adelaide Wind Orchestra and the Soweto Gospel Choir. In 2019 I attended five events and I will cover them below.
I love Adelaide Fringe.
In 2018, I contested the seat of Torrens, in the South Australian election. I represented Dignity Party, as they stand up for people who are marginalised such as those with a disability. Adelaide Fringe wanted to improve accessibility for the 2019 program and asked Dignity Party to send a few people. We attended a meeting in April 2018 and it was encouraging that the Adelaide Fringe was pro-active rather than reactive (such as the Adelaide Festival Centre).
Was accessibility in 2019 better than 2018? Keep reading for the answer.
Adelaide Fringe and their accessible options
Please see their accessibility page which includes
a diversity and access coordinator
accessibility booking line (see below)
an accessibility guide
national relay service (deaf, hard of hearing and/or with a speech impairment can use this service to contact fringe
companion card program (PWD with a card can book a ticket for their carer at no cost)
finding accessible events (can filter ten categories that include WC access, hearing loop and others)
lists of Auslan interpreted and relaxed events (PWD who would benefit from a more sensory-reduced environment)
access champions (who help PWD at events)
and more
What are the accessible needs of people with disabilities (PWD)?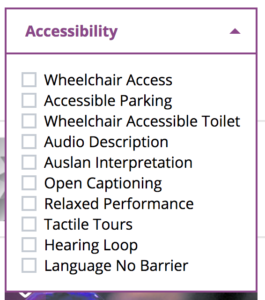 PWD in wheelchairs and other PWD may have accessibility requirements that vary from people without a disability (see image for the list of accessibility options for finding events online). For me, I use a wheelchair and require seating that I can reach, and the seat is not required. There are times I bring along a carer, and they sit next to me. I also need an accessible bathroom, which is larger than a standard toilet.
Online ticketing for accessible seating
Already, I am convinced that Adelaide Fringe accessibility has improved since 2018. However, the inability to book tickets online for accessible seating and companion card remains. They offer a phone line, but why should PWD that require accessible seating, be forced to call?
It is not as simple as changing a web site, as the accessible seating may be booked by people who don't need it. There needs to be a method that ensures only legitimate requests are accepted, and this is the same problem that other organisations have with their online bookings. Such as Ticketek.
Until a process is found, online ticketing cannot be provided for accessible seating. However, Adelaide Fringe is working on the solution for the 2020 program. In 2019, I found all six show online, using the filter 'Wheelchair Access', and I booked them over the phone. I received and printed zero tickets as Adelaide Fringe 2019 introduced electronic ticketing.
Adelaide Fringe Accessibility – 2100: a Space Novelty, at the Bakehouse theatre, 255 Angus Street Adelaide SA 5000.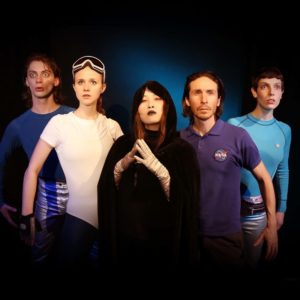 I arrived to find an old building and the front door had a large step. It didn't take long for an employee to place a portable ramp at the front door. I provided advice on the ramp orientation, and it was fantastic that they had a ramp. They cost around $250 and are a great investment. I have one in my vehicle. Upon entry, I was asked if I would like a drink from the bar, and they ordered the drink and guided me to where I would watch the show. The seating was tiered and I was positioned in the front row and the drink arrived. They asked if I required anything else. The show started and ended, and as soon as they saw me, they grabbed the ramp, asked people to move, and helped me out.
9/10 for accessibility. I believe there was no accessible restroom, and this was mentioned on the Adelaide Fringe website.
Adelaide Fringe Accessibility – Jackson vs Jackson, the Flamingo tent, at Gluttony in Rymill Park.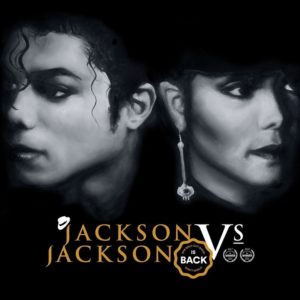 It was a Saturday night, and Adelaide was alive, and crowded, and difficult to navigate. So not an accessibility problem, it was an issue for all, and everyone moved slowly and patiently. My leg bag was almost full, and I needed to urinate. I headed towards the information map and noticed it had the amenities located east/central/west, but it didn't indicate where the accessible toilets were located.
The Adelaide Fringe information person didn't know and used her radio to ask, and she pointed to a tent, which was the west location. I travelled there and no toilets and the show was due to commence in a few minutes. I raced to the central amenities, and a sign said 'accessible toilets are east or west'. Given there were none at the west, I raced to the east, did a wee, raced back to the show. I travelled from one end of Rymil park to the other, and back again. Then I found the east toilets, which were some distance from where I was originally sent. I was the last person in the show, placed far right, and the view wasn't good, as half of the band were hidden, but could see the singers. The show finished, and I got out first.
6/10 for accessibility. Need to include the location of accessible restrooms on the signs, and the staff/volunteers need to know, and why were all the wheelchairs placed far right in the tent?
Adelaide Fringe Accessibility – Interstellar Friend Request, the little bang brewing company.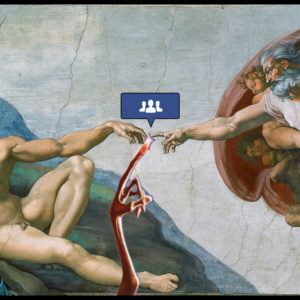 I pulled into their car park and couldn't locate the accessible parking, and parked some distance away in a motel car park. Managed to make my way to the front and had a great view of the show. After the show, I zoomed around their car park, and again failed to locate accessible parking.
9/10 for accessibility. Couldn't find that car park.
Adelaide Fringe Accessibility – Peter Goers in 'Look Ma, No Hans!, Holden St theatres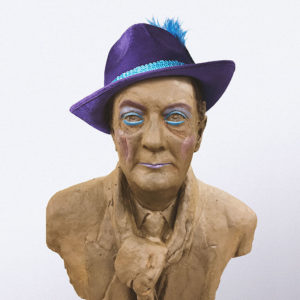 Plenty of accessible car parking, both off-street and onsite. A staff member came over and mentioned the show would commence soon, and I would go in last. The show was in an old church, with no air-conditioning, but that's ok. I was directed to sit in the middle of the church and had a great view. First one out and I looked for an accessible toilet. I couldn't see a sign, and had to ask, and directed to a portable toilet in a terrible state. It needed to be cleaned, and there was no water to flush or wash my hands.
7/10 for accessibility The toilet was terrible!
Adelaide Fringe Accessibility – Galactic Trek : The Search for Zork, 106 Halifax Street Adelaide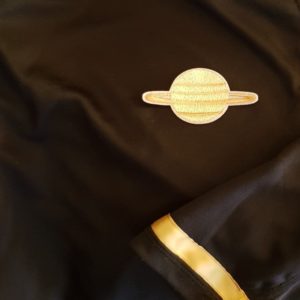 My van was broken, so I took a cab. I never arrived at the show, as the accessible cab driver provided poor customer service. I only got half way! See my blog about this experience. It cost my time, the time and cost of my carer, and the cost of the tickets. I missed out on time with my friends, and all without an apology from the taxi driver, and still waiting for a phone call from the management of Adelaide Access Taxis.
1/10 for Adelaide Access Cabs
Adelaide Fringe Accessibility – Tim Ferguson: A Fast Life On Wheels at the Wine Centre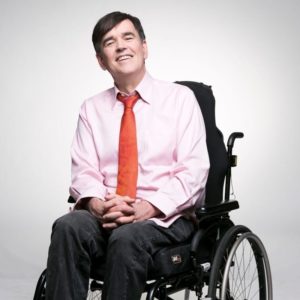 As Tim has a disability and uses a wheelchair, it attracted many people with disabilities. I went out the back for a chat with friends, and a lift took me to the venue, and we were shown to our seats and located near the front. Tim entered and was pushed up a ramp to the stage. The show ended, and I went to the accessible toilet and then back down the lift. A large glass of red wine and an accessible taxi home. Perfect.
10/10 for accessibility
Adelaide Fringe Accessibility – Summary
Congratulations to the staff and volunteers of Adelaide Fringe for a wonderful festival of fun in 2019. Accessibility is improving each year.
I am looking forward to the Adelaide Fringe in 2020, and the ability to book my tickets online. It will be the 60th anniversary of Adelaide Fringe, and Adelaide has been selected as the host city of the 2020 Fringe World Congress. Click here for details.