RAA wheelchair road service – an introduction
Fortunately, my seven-year-old Pride Quantum 6000Z powered wheelchair, has broken down infrequently. Two flat tyres and twice the battery was disconnected, once by Qantas baggage handlers and the other time by me. I exited the footpath and onto the road, and the asphalt was laid too high and caught my footplate. After tilting forward and lifting the drive wheels off the ground, the chair crashed back down, it turned off and wouldn't turn back on. An RAA wheelchair road service sounds like a great idea.
When my wheelchair breaks down, I simply cannot walk away to get help. I stay on the chair and call for help, and ask for an accessible taxi to pick me up. The driver needs to turn both motors into the free-wheel mode, and they push the chair and me to the taxi. Given the total mass is over 200 kilograms this is difficult, and the driver needs to be strong and healthy.
RAA my premium cover
As I drive a Volkswagon Transporter and have a disability, I've had premium cover for five years. My thinking is that I need more services to help me and my vehicle in the case of a breakdown. My level of cover provides for
unlimited breakdown cover for all vehicles I drive
accommodation of five nights after a breakdown
hire car after a breakdown
taxi of up to $55 a year
special towing equipment
passenger and vehicle recovery
and more
As I am yet to suffer a serious breakdown some distance from home, I don't know whether RAA will take my disability into account. Such as …
is the accommodation is accessible?
it's unlikely there will be a suitable hire car, so will it cover accessible taxis?
do I have all the disability-related equipment I need, and if not, how will it get to me?
how will they get me home?
RAA scooter mobility cover
RAA offers road service cover for scooters and it is a fantastic initiative for people with mobility restrictions. The only requirement is to have any level of RAA road cover, and it ranges from $101 for standard to $196 a year for premium. RAA does their best to get the scooter going again, and if the repairs are not possible, RAA ensures the scooter, and passenger are taken home or to a repairer.
The service doesn't involve assistance with getting the person out of their scooter, as RAA provide road service and not personal care for scooter drivers. This is a reasonable and sensible rule.
But, what about PWD (people with disabilities) that use wheelchairs for mobility purposes. Wheelchair users are typically less able to walk than scooter drivers and are more at risk when it comes down to break downs. I contacted the RAA and spent twenty minutes talking about it. The conversation went well and the RAA person listened to me and provided a good explanation.
RAA wheelchair road service – dne (does not exist)
For the same reasonable and sensible reasons, RAA currently doesn't provide wheelchair breakdown cover, as it's likely the PWD will need help to get out of their wheelchair. During the phone call, I began to start sentences with the word BUT. And later I thought of other questions I should have asked.
BUT, what about the taxi cover, if you won't try to repair the wheelchair? NO
BUT, what if there is a loose electrical wire, and can be fixed without the person getting out of the wheelchair? NO
BUT, what if the issue is a flat battery, and only needs a charge, without the person getting out of the wheelchair? NO
But, what if the wheelchair is bogged in the mud, and only a little tow is required? NO (the next day I was stuck in the mud!***)
But, what if the connection that comes from the battery to the controller and back to the motors is unplugged? NO
But, what if my family can deliver another chair and transfer me into it before the road service arrives? NO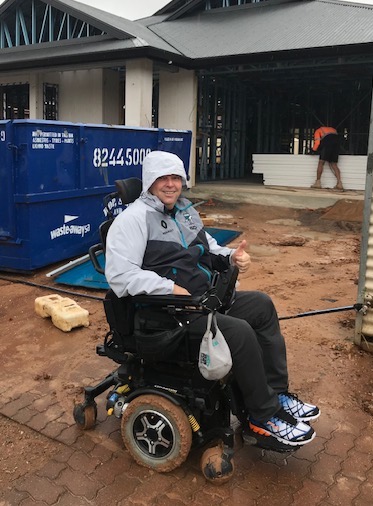 Being a single child, I don't like NO for an answer, and if the NO means the PWD will be stuck and cannot walk away, it makes it harder to accept the NO.
RAA wheelchair road service – interim and permanent solution
One day I believe the RAA will offer wheelchair users a full breakdown service. Could the NDIS be involved to fund personal care, while the RAA provides electrical and mechanical care? Until then, an interim solution should be offered to wheelchair members
attend the breakdown, and fix what they can, that doesn't involve risk to the member
arrange an accessible taxi, and pay for it, so the member, and their wheelchair can return home
Is it a form of discrimination towards people in wheelchairs? I don't know. Let me know what you think by leaving a comment.
What I do know is that the person in a wheelchair typically cannot walk away and needs assistance. Don't bother calling the RAA for help.
RAA bicycle road service
Another great initiative for members is the bicycle road service. Similar conditions to the scooter breakdown service
RAA will do their best to get your bike breakdown or puncture fixed
RAA will get the rider and their bike home if the issue cannot be fixed
There are no conditions relating to the care of the person. RAA will do it. Another BUT coming along from me… BUT, I ride a bike, and will the RAA do what they have stated?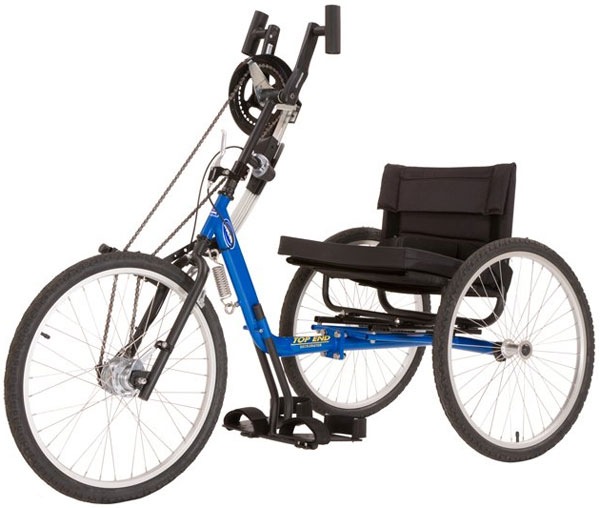 *** Reason why I was stuck in the mud – I was invited to inspect the progress of my new home, and I looked at the weather report. The rain was due to commence and I warned the builder. He said everything would be ok, and during the inspection, the heavens opened up. I didn't deliberately attempt to go into the mud.