Faith and living with a disability – is it possible?
Acquiring a disability can affect individuals' beliefs about God – is it possible to believe in a God when you acquire a disability?
John's history
John first came to a Faith in Jesus Christ around 17. He worshipped and served God at the Salvation Army Kilkenny Corps. John attended their youth group and played cricket and basketball for the Salvos.
In the following years, John and his family worshipped at Semaphore, Adelaide and Campbelltown Corps. Then had a period away from the church. Later, the family attended the Regent Garden Corps for a few years and left the church again. During his time at the Salvos, he was committed to serving God in various roles, including Sunday school; youth group leadership; desktop publishing; drama; worship group and others.
Bad things happen in threes
John's faith in God diminished following three dramatic events.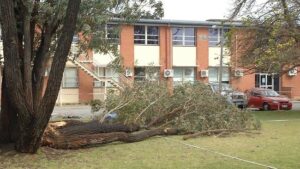 It started with a tree falling on John. He endured periods of blaming God for the accident and felt he was a modern version of Job. Unlike Job, John was angry at God and later realised human sin caused the event, not God. We cannot blame God for the actions of others. It gives God a bad name if we do.
The second event occurred a year after the accident. While still in rehab, John awoke from sleep in pain so severe he thought dying was a better option. He developed a cyst in the spine and underwent three operations to prevent further paralysis. Unfortunately, the pain remained.
The third event was a marriage breakdown, resulting in his wife leaving the family in March 2012. Life got too hard for John, and he attempted self-harm. An unexpectant visitor stopped him, and John spent the next day in mental health care. He heard, "You don't belong here" during this time. His mental health improved over time. The timing of the visitor, combined with the words, could only have come from God.
Although the inspiration came from God, it required John to take action. The changes didn't happen overnight, but his Faith increased, and he returned to the church and is now worshipping and serving at Rise Church, Lightsview, Adelaide.
Faith and Disability can co-exist. Contact John here to share your thoughts.