Recommending Cedar College before forgiveness.
(This blog is part of a series of seven blogs. Please click here to commence reading at the first blog.) My cousin asked for my opinion of whether Cedar College would be suitable for her son. Although I hadn't progressed towards forgiveness for the school, I had no hesitation in recommending the school.  I added 'but watch out for the trees'! Given the school has grown from 34 to over 800 students in just over 20 years, is a sign that the school is regarded as a successful educational institution. The very last paragraph of this page contains the 'Year 12 Success in 2017' and it can provide a better picture of the 2017 academic results of the school.
The school's purpose is 'to prepare students for real life as they Discover Jesus, Display Love and Develop Self', and I can agree they do this, and I have proof with my two children. They are good people, as well as both receiving 85+ in their ATAR results. In addition, during year 12, Jasmine was the school prefect and Ben the school dux.
If you are looking for other recommendations please visit the following sites, although the individual success of students, depends very much upon the attitude and aptitude of the student, as well as the parent(s).
Summing up how I feel about Cedar College.
Cedar College is an entity, a thing, and I have no feelings towards inanimate objects. The entity was fined by Safework SA, and I sued it via the Public Liability Lawsuit. However, the actions (or inactions), that caused the accident are the result of the behaviours of people working for the school. The behaviours following the accident are also attributed to people and not an entity. And behaviours are a result of the values and beliefs of the people involved. How could I progress towards forgiveness if all I could forgive was bricks and mortar?
Many of the behaviours of the school seem to be financially related as if money was more important than the truth and more important than Christian love and care. There were two faces.  The public face was saying 'everything is ok and we are providing help to the victims', while the private face never came near me. There needs to be a transparency between what you do in public and private, particularly when you are involved in a Christian school. However, the majority of the staff at the school were fantastic, and many of them helped my family and me in vital ways such as first aid, counselling and others.
The Irony.
As mentioned in the first blog, 'The name Cedar College is derived from Psalm 92:12 which outlines the growth of a righteous person, pictured as a cedar tree, growing to become strong and vital and leading a fruit-bearing life.' If only, Cedar College had maintained their trees, so that they would grow strong. And not fall on people. Leading up to the accident I hadn't exercised for years, and now a typical week involves two sessions in the pool and three in the gym. I am trying to become stronger, fitter and achieve things, similar to the biblical verse.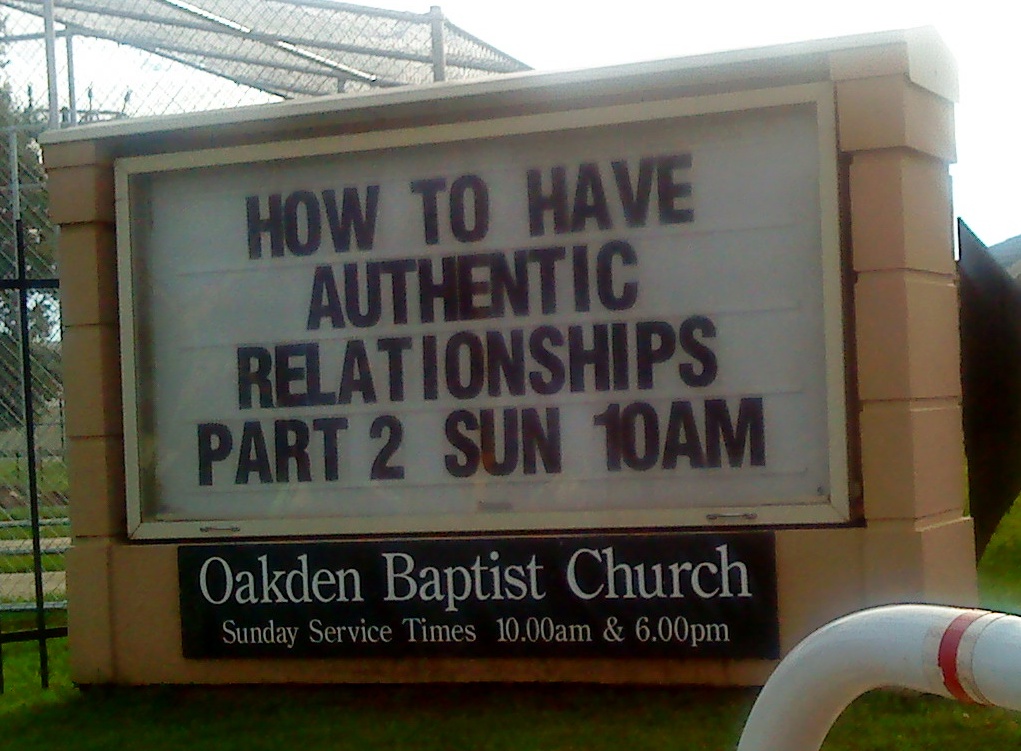 Anger.
What makes me angry are the effects on my family, more than myself. If I could go back in time, I would re-word many of the things I had written and said, and leave a few things out. It is hard to communicate well when the world is against you. Anger is a normal emotion, but it should only occur in limited amounts, and ongoing anger may be a sign of mental health problems. I believe anger is part of the forgiveness process. If you didn't get angry, why is there a need to forgive? As a Christian, I read that Jesus got angry, and it only occurred for some events, and he didn't stay angry. ( see Jesus at the Temple).
There are plenty of verses in the bible that talk about anger, and I had to get rid of it.
James 1:19-20 New International Version (NIV) – My dear brothers and sisters, take note of this: Everyone should be quick to listen, slow to speak and slow to become angry,  because human anger does not produce the righteousness that God desires.
Colossians 3:8 New International Version (NIV) – But now you must also rid yourselves of all such things as these: anger, rage, malice, slander, and filthy language from your lips.
Proverbs 22:24 New International Version (NIV) – Do not make friends with a hot-tempered person, do not associate with one easily angered.
Turning the other cheek.
'Turning the other cheek' is often mentioned when Christians face harmful behaviours.
Matthew 5:38-40 New International Version (NIV) – "You have heard that it was said, 'Eye for eye, and tooth for tooth.' But I tell you, do not resist an evil person. If anyone slaps you on the right cheek, turn to them the other cheek also. And if anyone wants to sue you and take your shirt, hand over your coat as well.
You may be wondering why I couldn't simply do that, and not resort to sharing the events and how it felt. Jesus doesn't want Christians to be passive victims, and the verses are more about avoiding the temptation for revenge. Given the consequences of the behaviours of Cedar College, I believe the story needs to be told. If I wanted some sort of revenge, I wouldn't be recommending the school to other parents. If you continue to allow a person to slap your cheek, you believe their behaviour is good, and forgiveness doesn't need to occur.
Wow God! Forgiveness? Really? OK!
Two weeks before the 9th anniversary of the accident, I visited the Lakeside Cafe in Oakden, for coffee and to continue writing this blog. As I was typing, a man approached me and shook my hand. My slight brain damage affects my memory, and I couldn't put a name to his face. He mentioned his name, and that he was the pastor of CityReach Baptist Church at Oakden, the church which founded Cedar College. Wow. I had no contact with him since April 2012, and as I was writing about the church and the school, he appears and says hello. I went to bed that night, confused about the meeting, and I prayed to God for understanding. It didn't take long for one word to appear in my mind. FORGIVENESS.
Nine years was long enough to be angry and unforgiving, so I forgave everyone associated with Cedar College that behaved poorly before and after the accident. It made me feel better too. I sent a Facebook message to share the news with the pastor, and he was pleased.
My Hope.
My hope is that Christian organisations when confronted with extraordinary events, always take the following actions. 1) read statements relating to their values 2) pray to God for direction 3) behave according to their values.
Psalm 32:8 I will instruct you and teach you in the way you should go; I will counsel you with my loving eye on you.
btw It is never too late to make that first visit.
The Future.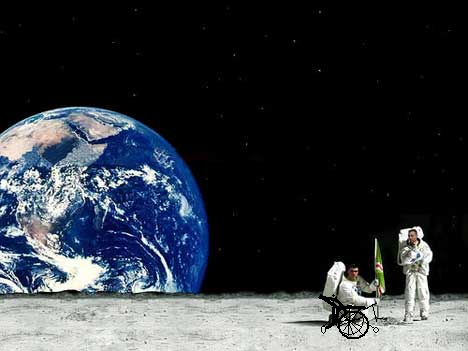 Life is more difficult, however, I get much help from a team of people that includes family, friends, partner, carers, gardener, cleaner, car washer and many others. Although I enjoyed my role in the SA Police, I do not miss working, and I find other things to focus on. I've run as a candidate for Dignity Party in the 2018 South Australian election. And publishing a book in 2019 with 25 stories about people living with a disability. There is also the advocacy I perform in order to make life a little bit easier for people with disabilities. And sharing life with a disability, so the general public can get a better understanding of it, and maybe give ideas to other people with disabilities. With my swimming, I have a goal of swimming 60 laps, which is equivalent of the 1,500-metre event at the Olympics.
Anything is possible in life. Such as the image to the right. Q. Is the moon wheelchair accessible, and when can I go? 🙂
Life goes on and …
Matthew 19:26 New International Version (NIV) – Jesus looked at them and said, "With man this is impossible, but with God all things are possible."
p.s. I've attempted to be truthful in my seven blogs about forgiving Cedar College. Quite happy to modify the blog if any facts are inaccurate, and to apologise for the error. Just send me an email with proof that my points are incorrect. The details that relate to what happened to my family, and how we felt about it, and the consequences, will remain. Free speech is important. So is telling the truth and taking responsibility for your actions.
Cedar College Year 12 Success in 2017.
The following two images share the year 12 results of Cedar College in 2017 and can be found here.