The Eighteen Point Five starts.
As I was thinking (and multitasking) on my toilet, I pondered the thought.
'Why do only famous people get their memoir published?'
I read twenty-five memoirs about people living with a disability and found many to be boring. I wanted to publish a compilation of memoirs of 25 people who had interesting stories.
The project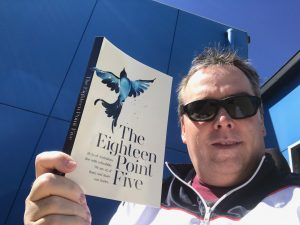 I gathered a team of over 40 people from South Australia, Victoria, Queensland and Western Australia, as well as international team members from Indonesia, the United Kingdom and the USA. It took just under three years until we published on the 25th of September, 2020.
SHARES the challenges, experiences and insights of people living with disabilities and disorders
ENCOURAGES other people going through similar experiences
INCREASES community understanding of the disabilities and disorders
SUPPORTS those sharing their stories, and the organisations that help them
DIVIDES the proceeds of the book with team members
A book about how to run a book project?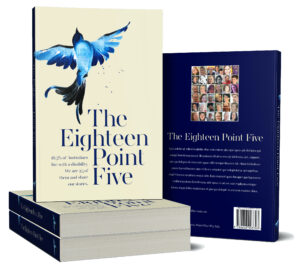 That would be a good idea, but first, I need to complete my memoir 'Alive and not Kicking'.
The Eighteen Point Five may be purchased here.